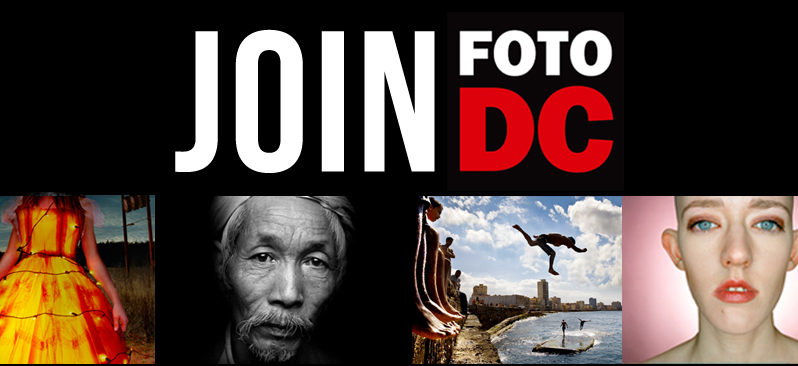 Become a FotoFriend today!
Introducing our new membership program - Join the ranks of photographers, collectors, patrons, curators, and friends who support FotoDC and FotoWeekDC. In four short years, FotoDC has evolved from a city-centric photography festival to a year-round celebration of photography. We provide dynamic, innovative ways for you to enjoy the creativity of emerging and established photographers. Our many programs enrich more than 50,000 audience members every year. Truly, FotoDC is everywhere you see.
Why? FotoFriends get a host of perks:
Get discounted prices to ticketed FotoDC/FotoWeekDC events
Attend special events exclusively for members
Receive VIP invitations to unique partner events
Enjoy preview access to exhibitions
Join a community of supporters who sustain our high quality programs
Membership is only $35 a year and fully tax-deductible.
FotoDC enriches your life. Enrich ours.