ASMPDC

The American Society of Media Photographers is the premier trade association for the world's most respected photographers. ASMP is the leader in promoting photographers' rights, providing education in better business practices, producing business publications for photographers, and helping to connect purchasers with professional photographers. ASMP-DC is the local ASMP National chapter and is dedicated to providing quality education programming to the area's photography professionals.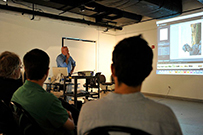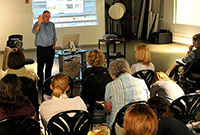 Contact: ASMPDC 5712255103
P.O. Box 40245 , Washington 20016
www.asmpdc.com
Events
Telling Your Story: Strategies for Elevator Talks and Portfolio Presentations
By Partner Events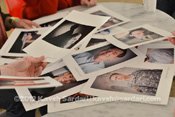 Join us on Wednesday, October 17, 2012 to hear Paul Fetters, Judy Davis, David Wiegold, and Rebecca Drobis share their strategies for how to optimize those opportunities. They'll share their 30 second "elevator pitches" as well as their more formalized portfolio presentations. They'll talk about what works, what doesn't work, how to deal with anxiety, the importance of story-telling and scripting, and much more.
October 17 2012 07:00 PM
-
October 17 2012 09:00 PM
Admission : http://asmpdc.org/education/event/info?id=477
$20.00 Admission
7300 MacArthur Boulevard
Glen Echo, MD, Northwest
LOCATION MAP
On Labor: A Visual Dialogue
Exhibitions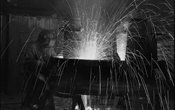 November 09 2012 09:00 AM
-
December 10 2012 05:00 PM
Admission : http://museum.oas.org/

OAS | AMA F Street Gallery , 1889 F St., NW (Corner of 18th Street)
Washington, DC 20006, Northwest
LOCATION MAP
An Evening with Acey Harper
Lectures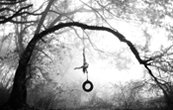 Photography today is perhaps one of the easiest mediums in which to become competent. One might even create a masterpiece accidentally, an event not likely to happen in painting, sculpture or music. The great challenge photography presents us with is how to separate ourselves from others who are doing good work. Where do you find the energy and the courage to pursue your idea, your style, your vision? How do you maintain the abandon and enthusiasm you started down the path with? An Evening with Acey Harper. Hear how Acey took all he had learned as an assignment photojournalist and turned it upside down to create the photographs for Private Acts: The Acrobat Sublime, a hardcover book published by Rizzoli . Acey worked as a staff photographer for USA Today before moving into freelance photography, completing assignments for People, Sports Illustrated, Time and many others. Active in the Day in the Life book series, he shot the cover for Day in the Life of Israel and served as director of photography for other titles in the series, choosing and working with some of the best photographers in the world. This program is made possible by a grant from the ASMP Foundation in association with the 2012 FotoWeek DC festival. Join us: November 14, 2012 Doors open: 6p.m. Program begins: 6:30p.m. US Navy Memorial Burke Theater Metro: Archives/Navy Memorial
November 14 2012 06:00 PM
-
November 14 2012 09:00 PM
Admission : http://www.asmpdc.com

701 Pennsylvania Ave
Washington , Northwest
LOCATION MAP