National Geographic Society

The National Geographic Society is one of the world's largest nonprofit scientific and educational organizations. Founded in 1888 to "increase and diffuse geographic knowledge," the Society's mission is to inspire people to care about the planet. It reaches more than 400 million people worldwide each month through its official journal, National Geographic, and other magazines; National Geographic Channel; television documentaries; music; radio; films; books; DVDs; maps; exhibitions; live events; school publishing programs; interactive media; and merchandise. National Geographic has funded more than 9,600 scientific research, conservation and exploration projects and supports an education program promoting geographic literacy. For more information, visit www.nationalgeographic.com.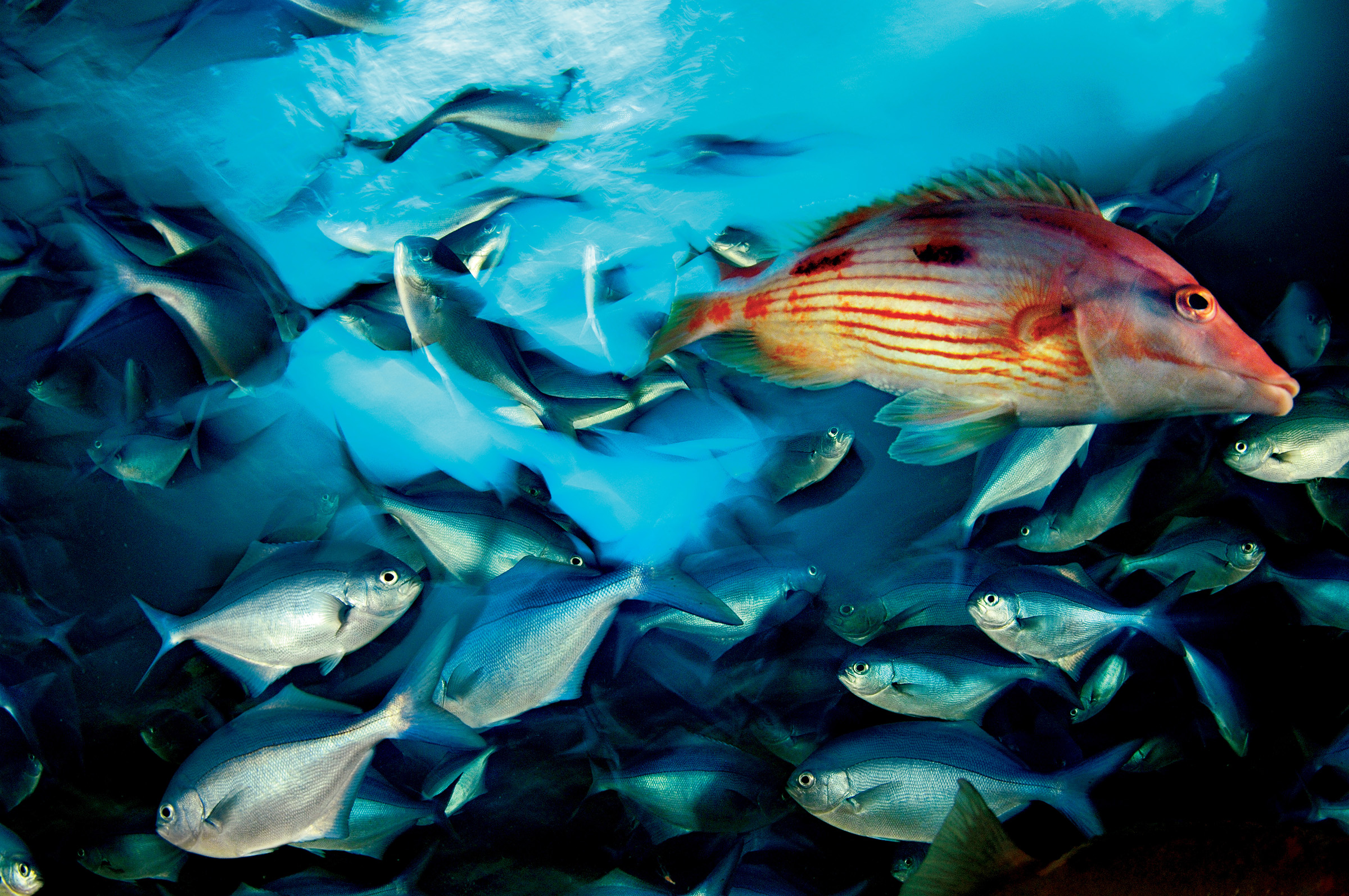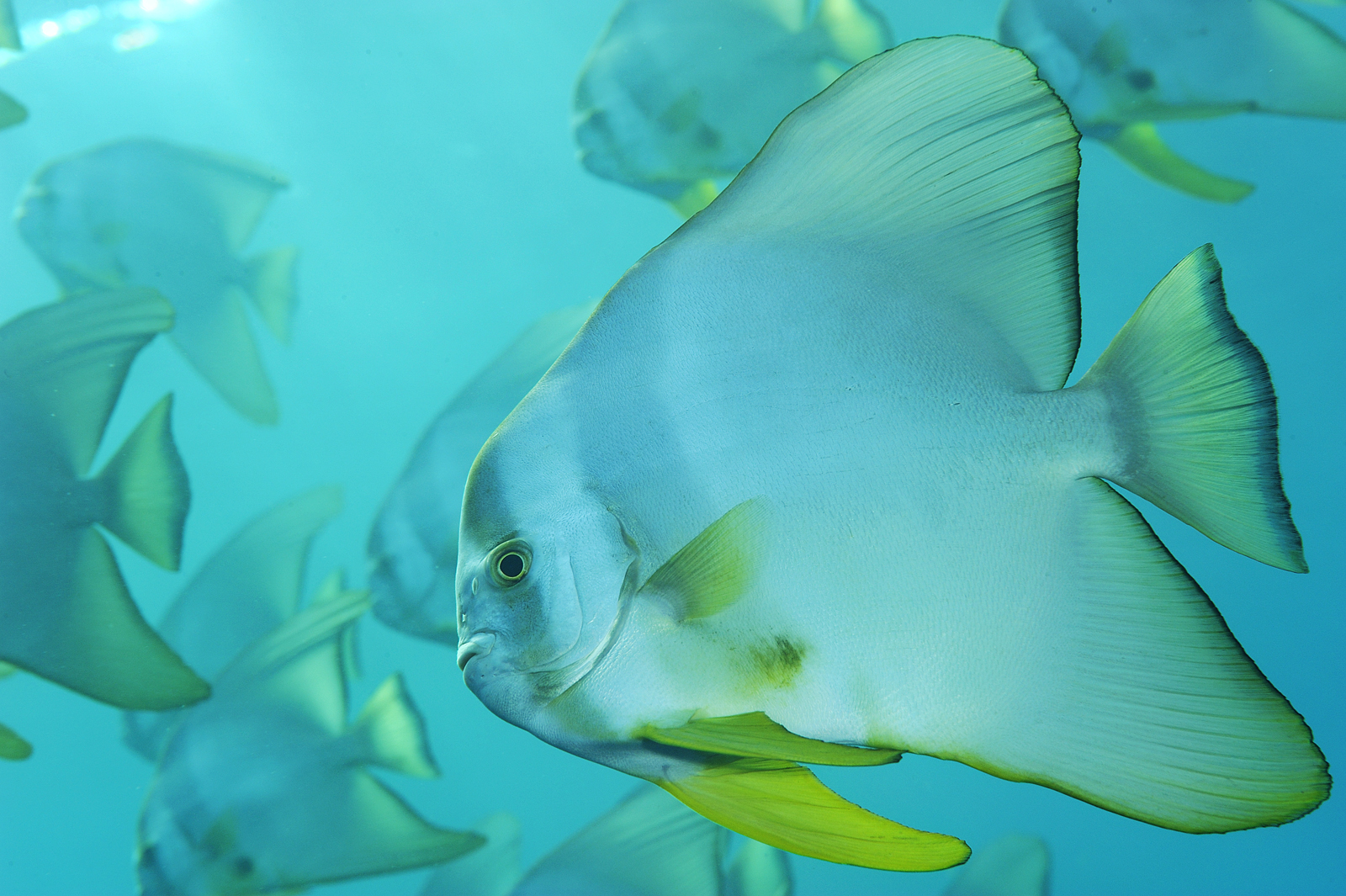 Contact: National Geographic Society 202-457-8449
1145 17th St. NW , Washington DC
www.nationalgeographic.com
Events
Birds of Paradise: Amazing Avian Evolution
Exhibitions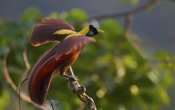 On Nov. 1, the National Geographic Museum will be opening "Birds of Paradise," a new exhibition based on the groundbreaking research and amazing photography of ornithologist Edwin Scholes and photographer Tim Laman who documented, for the first time ever, all 39 species of the birds of paradise living in Papau New Guinea. The exhibition showcases photographs and games highlighting their crazy courtship dances, extraordinary plumage and how sexual selection has kept each species evolving over time. Maps and illustrations from Laman and Scholes are also included to show how they were able to capture images and document the behaviors of each of the 39 species. This exhibition is open in the museum's 17th St. gallery from 10 am - 6 pm. Admission is $8 for adults; $6 for National Geographic members, military, students, seniors and groups of 25 or more; $4 for children ages 5-12; and free (reservation required) for school, student and youth groups (age 18 and under).
November 01 2012 10:00 AM
-
December 31 2012 05:00 PM
$8.00 Admission
National Geographic Museum , 1145 17th Street NW
Washington, D.C. 20036, Northwest
LOCATION MAP
EMPERORS OF THE ICE
By Partner Events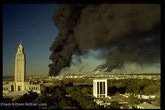 FRIDAY, NOV. 16 7:30 PM NG MEMBER: $18 / 5-PART SERIES: $85 GENERAL PUBLIC: $20 /5-PART SERIES: $95 Masters of Photography Series – Event 3 Whether he's swimming with leopard seals in Antarctica or mastering aerial shots from his ultralight plane, PAUL NICKLEN has made a specialty of photographing the planet's polar regions. Growing up among the Inuit in Canada and working as a biologist in the Northwest Territories habituated him to extreme conditions. A viral phenomenon (his YouTube videos have received millions of hits), Nicklen dove beneath Antarctic ice for a feature story on emperor penguins for the November issue of National Geographic. In conjunction with DC Fotoweek.
November 16 2012 07:30 PM
-
November 16 2012 11:00 PM

123 Test
Washington, Northwest
2022022020
LOCATION MAP
MEET THE PENGUINS
By Partner Events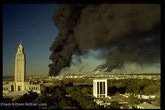 ADULTS: $16 / CHILDREN 12 & UNDER: $12 Bring your family to see captivating images of emperor penguins by PAUL NICKLEN, one of National Geographic's best wildlife photographers. Nicklen specializes in photographing the world's polar regions, and in the November National Geographic, he captured amazing images of penguins launching themselves at high speed through holes in the sea ice.
November 17 2012 01:00 PM
-
November 17 2012 04:00 PM

123 Test
Washington, Northwest
LOCATION MAP
Desert Air: Photographs by George Steinmetz
Exhibitions
"Desert Air" includes breathtaking aerial photographs of sand dunes, human habitation, wildlife and vast expanses of the world's last great wildernesses all taken from Steinmetz's aircraft. An audio component will feature Steinmetz telling the stories behind selected images.
January 27 2013 01:00 AM
-
January 27 2013 01:00 AM

National Geographic Museum , 1145 17th Street NW
Washington, D.C. 20036, Northwest
LOCATION MAP