Women Photojournalists of Washington

The mission of Women Photojournalists of Washington (WPOW) is to educate the public about the work and accomplishments of women in the field of photojournalism and to instruct and train women within the Washington D.C. metropolitan area with the purpose of improving and developing their capabilities as photojournalists, photo editors and multimedia producers.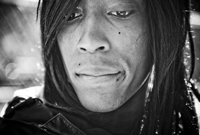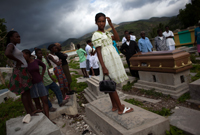 Contact: Exhibition Chair 520-245-3807
0 ,
www.womenphotojournalists.org
Events
2012 Annual Photo Exhibition
By FotoDC Events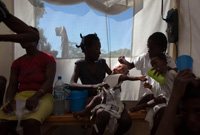 WPOW's Annual Juried 2012 Photography Exhibition showcasing the amazing photography of our members. The images by photographers Katherine Frey, Astrid Riecken, Sarah L. Voisin, Alexis Glenn, Erin Scott, Linda Davidson, Anuska Sampedro Carballeira, Suzheila Reyes-Bunnag, Shannon Jensen, Melina Mara, Barbara L. Salisbury, Melissa Golden, Gabriela Bulisova, Jacquelyn Martin, Allison Shelley, Ellie Van Houtte, Laura Elizabeth Pohl, and Rebecca D'Angelo.
November 10 2012 11:00 AM
-
November 18 2012 06:00 PM
Admission : http://2012fotoweekdc-festivalpass.eventbrite.com/
$5.00 Admission
The Warner Building , 1299 Pennsylvania Avenue, NW
Washington, DC, Northwest
520-245-3807
www.womenphotojournalists.org
LOCATION MAP