APA | DC

APA|DC is the metropolitan Washington, DC chapter of the American Photographic Artists Organization, a 501(c)6. Our goal is to establish, endorse, and promote professional practices, standards and ethics in the photographic and advertising communities. We also seek to mentor, motivate, educate, and inspire future professional photographers in the pursuit of excellence.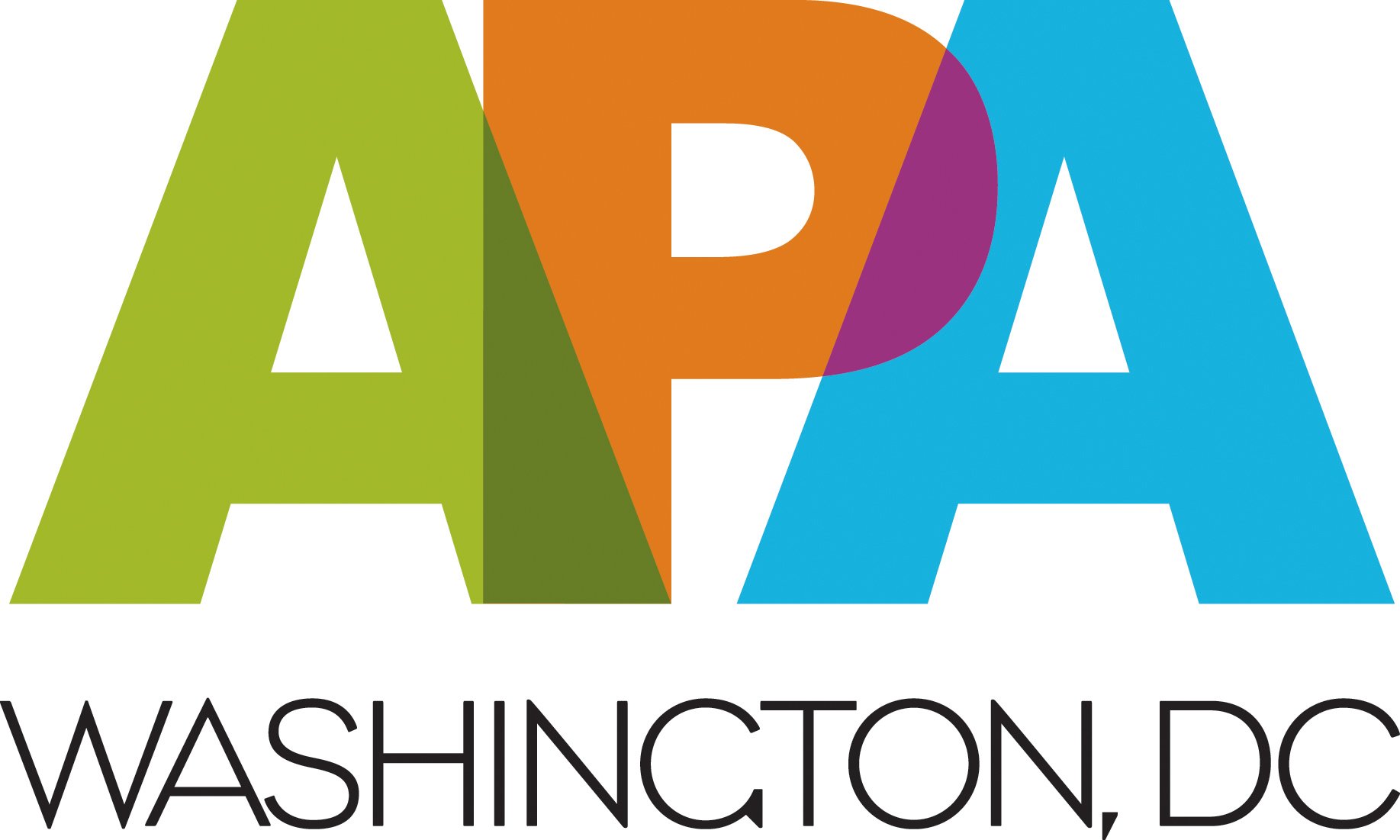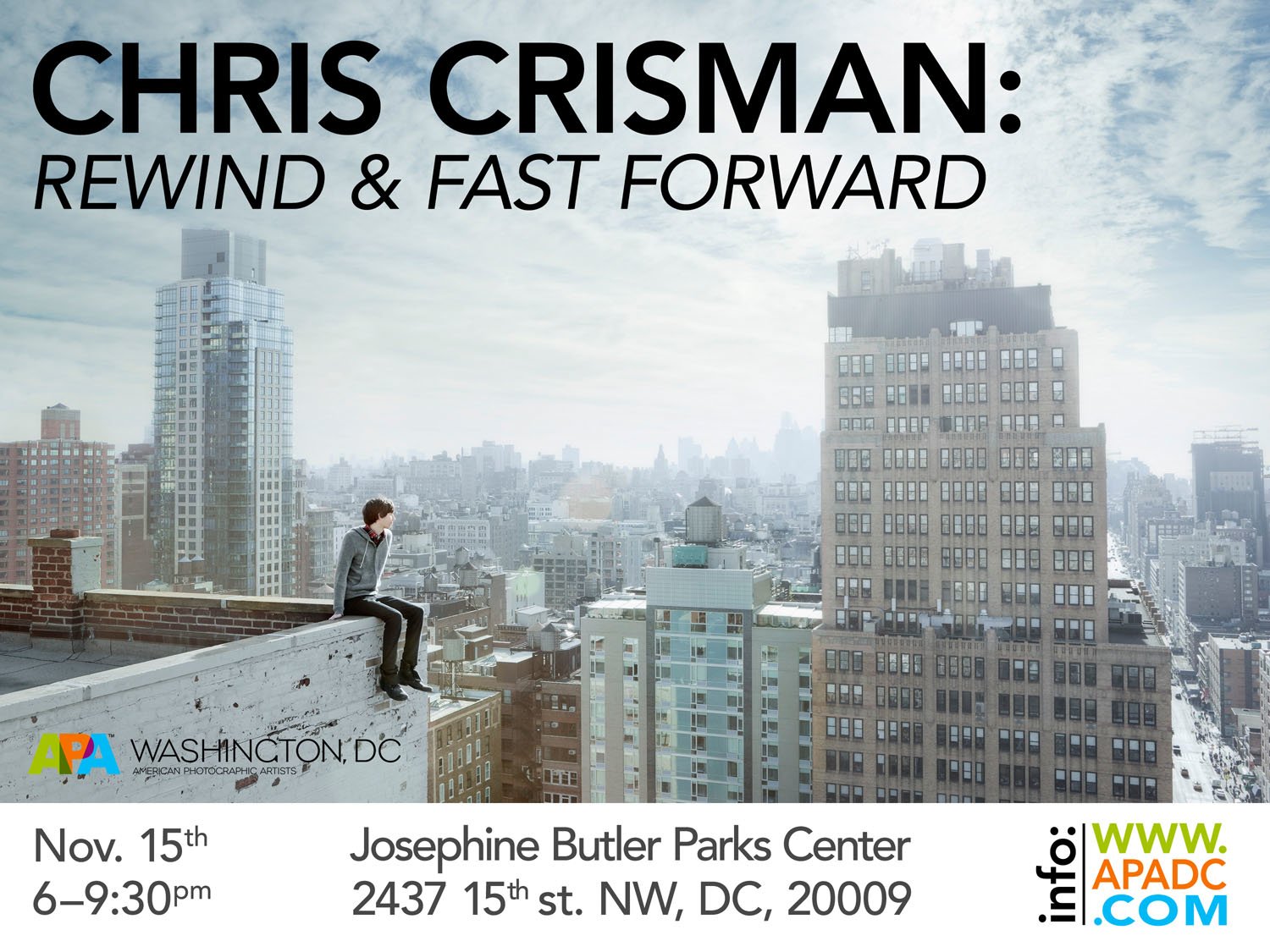 Contact: Matthew Rakola / American Photographic Artists | D 202-664-0601
PO Box 725146 , Atlanta 31139
http://www.apadc.com
Events
Event Title: Chris Crisman : Rewind & Fast Forward - The Story of a Brilliant Career
Special Events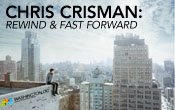 Chris Chrisman is a Philadelphia-based photographer who, at age 32, is already in the midst of a highly successful career. He has created memorable images for clients such as AOL, Infiniti, Red Bull, Cirque du Soleil, Pfizer, Wells Fargo, and Allstate and he has received many accolades for his work in Luerzers Archive, Communication Arts, American Photography, Photo District News, and at the International Photography Awards.
In this presentation, hosted by APA|DC, Crisman will retrace his roots from his formative years in Titusville, PA to his steady rise as a well-known figure in the Advertising and Editorial photography fields. Aside from sharing his work, he will also highlight the key instances where risk taking and decision making resulted in pivotal moments in his career. His studio manager and first assistant, Robert Luessen, will join the conversation to discuss their studio and marketing efforts, as well as share stories from traveling and shooting around the world.
The event will also include a silent auction with items from Lensbaby, LowePro, ThinkTank, Adobe,Red Rock Paper, Dynalite, O"Reilly Media and more. Visit www.http://apadc.com/2012/11/09/nov-15-silent-auction-items-to-benefit-apadc-programming/ for more information.
Ticket price also includes entry to the InstantDC / Strata Collective opening exhibition.
DATE: Thursday, Nov. 15th. .6-9:30 pm. (Program begins at 7:30 pm)
ADDRESS: Josephine Butler Parks Center
2437 15th Street NW
Washington, DC 20009
Tickets (in advance / at the door)
APA/ASMP/ASPP members $15/$25
General Public $20/$30
students w/ID $10/$20
Tickets can be purchased through eventbrite at : http://apadcstoryofabrilliantcareer.eventbrite.com
More information at www.apadc.com
November 15 2012 06:00 PM
-
November 15 2012 09:30 PM
Admission : http://apadcstoryofabrilliantcareer.eventbrite.com
$15.00 Admission
Josephine Butler Parks Center , 2437 15th Street NW
Washington, DC 20009, Northwest
http://apadc.com/2012/10/26/chris-crisman-rewind-fast-forward-the-story-of-a-career/
LOCATION MAP
Check Your Ego at the Door: An Estimating Workshop with Wonderful Machine
Seminars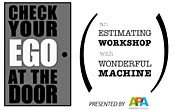 This is a hands-on workshop geared towards the working commercial or advertising photographer. Wonderful Machine will give you the tips and tricks you need to pull together a polished estimate for any client or project. After a brief pricing and negotiating primer, we'll dive in to a practical workshop building estimates from real case studies. This workshop offers attendees the rare opportunity to build and hone your estimating skills in a low pressure environment and ask all of the questions you may otherwise be reluctant to ask in a working scenario. The open, collaborative nature of the workshop will give you insight into the production approach and pricing paradigms of the DC photographer community. Attendees will leave this workshop with a much better understanding of pricing and negotiating in general and the DC market specifically. Attendees will be building estimates in real time and submitting for open review. Please be prepared to share & collaborate, bring your laptop and check your ego at the door.
November 15 2012 02:00 PM
-
November 15 2012 05:00 PM
Admission : http://apadc.com/2012/11/08/check-your-ego-at-the-door-an-estimating-workshop-with-wonderful-machine/
$95.00 Admission
2437 15th Street NW
Washington, DC 20009, Northwest
LOCATION MAP