Sam Kittner Photographer

Sam Kittner's architectural, portrait, and scene-setting photographs appear in publications world-wide. He is commissioned regularly by institutional and corporate clients to photograph their people and projects. Kittner's work has been recognized by leading graphics trade publications Communication Arts and Photo District News. His documentary and fine art prints have been displayed at the Corcoran Gallery of Art, the Newseum, Smithsonian Museums, Library of Congress, and in Aperture.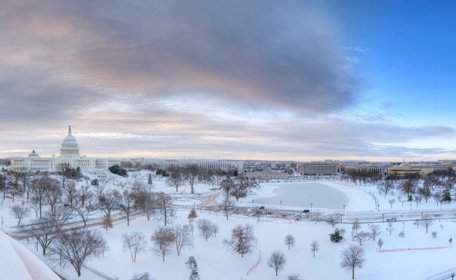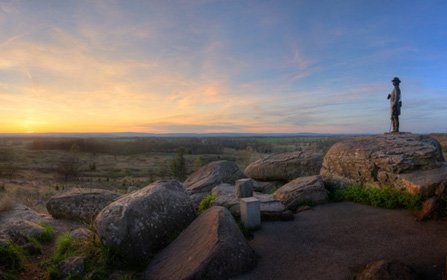 Contact: Sam Kittner 301-270-8750
7056 Carrroll Avenue, #200 , Takoma Park 20912
www.kittner.com
Events
Herblock and Photographers Observe the Environment
By Partner Events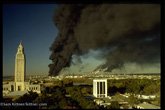 The show couples a selection of thought provoking Herblock (the award-winning Washington Post editorial cartoonist who's collection of original drawings is housed at the Library) environmentally themed cartoons with photographs from the Library's collections.
Photographs often take on lives of their own...and sometimes years later end up in places you would never imagine when you were actually making the image.
Many years ago photography collectors Kent and Marcia Minichiello purchased a set of my documentary photographs related to people living near and protesting pollution in "Cancer Alley," the petro-chemical laden area between Baton Rouge and New Orleans, as part of their extensive environmental photography collection.  Several years ago they donated their collection to The Library of Congress.
Now two of those prints are currently on display at the Library of Congress, Jefferson Building through 3/23/2013 in the wonderful show Down to Earth: Herblock and Photographers Observe the Environment.
Lastly, it's a wonderful honor to be in the show on many levels, including that I love editorial newspaper cartoons and that I once photographed Herblock early in my career and remember him as a kind and great person.
October 29 2012 08:00 AM
-
March 23 2013 04:30 PM

Graphic Arts Galleries , Thomas Jefferson Building, 10 First St. S.E.
Washington, DC , Northwest
301-270-8750
http://www.kittner.com
LOCATION MAP