International League of Conservation Photographers

iLCP is a non-profit organization whose mission is to further environmental and cultural conservation through photography. iLCP enlists some of the world's best photographers to advance conservation efforts around the globe. We are a project-driven organization that partners with leading scientists, policy makers, government leaders and conservation groups to produce highest-quality documentary images of both the beauty and wonder of the natural world and the challenges facing it.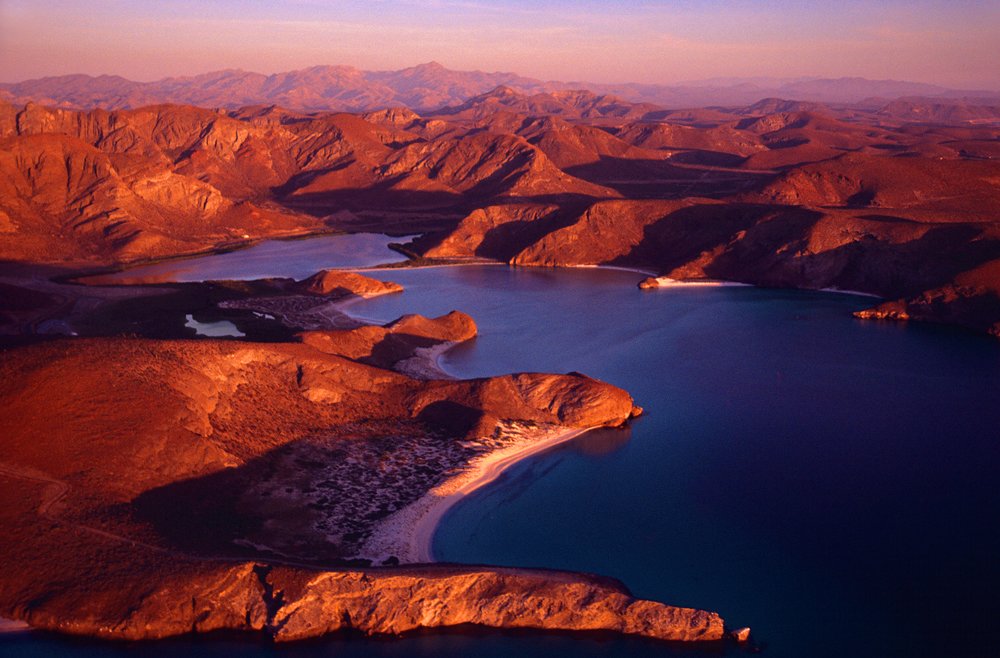 Contact: Alexandra Garcia 202-347-5695
1003 K Street, NW Suite 637 , Washington, DC 20001
www.ilcp.com
Events
Oceans In Focus Exhibit at the Dupont Circle Hotel
By Partner Events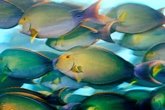 Curated by iLCP and presented in the lobby and bar of the Dupont Circle Hotel, the Oceans In Focus exhibit includes 18 framed and signed marine themed prints by noted iLCP wildlife photographers David Doubilet*, Brian Skerry, Michelle Westmorland and Octavio Aburto. The exhibit is free and open to the public, so enjoy a glass of wine while admiring these amazing prints. See the next event entry below for information on the Opening Reception.
ABOUT THE PHOTOGRAPHERS
DAVID DOUBILET is one of the world's most celebrated underwater photographers. He is a contributing photographer for National Geographic Magazine, where he has published nearly 70 stories since his first assignment in 1971. David has spent five decades all around the world, including remote tropical coral reefs, rich temperate seas, the interior of Africa, and on the northern and southern ice. David's personal challenge is to create a visual voice for the world's oceans, and to connect people to the incredible beauty and silent devastation happening within the invisible world below. David is a contributing editor for several publications and an author of 12 titles, including the award winning "Water Light Time". David is a member of the Academy of Achievement, Royal Photographic Society, International Diving Hall of Fame, and a Trustee of the Shark Research Institute and was named a National Geographic Contributing Photographer-in-Residence in 2001. He is a Rolex Ambassador and recipient of the prestigious Explorers Club Lowell Thomas Award and Lennart Nilsson Award for Scientific Photography. He has been recognized multiple times by Picture of the Year, BBC Wildlife, Communication Arts, and the World Press. He is a Founding Fellow of iLCP.
BRIAN SKERRY is a world renowned and award winning photojournalist specializing in marine wildlife and underwater environments. A contract photographer for National Geographic Magazine since 1998, Brian is praised for his aesthetic sense as well as his journalistic drive for relevance. His uniquely-creative images tell stories that not only celebrate the mystery and beauty of the sea, but also help bring attention to the large number of issues that endanger our oceans. Brian frequently lectures on photography and conservation issues, and has presented at venues such as TED Talks, Harvard University, The National Press Club, and the Royal Geographical Society. Recognition for his work includes Pictures of the Year International (POYi), BBC Wildlife Photographer of the Year, Nature's Best and Communication Arts. In 2010, National Geographic Magazine named one of his images among their 50 Greatest Photographs Of All Time. His fine art prints have been sold at auction at Christie's, and he has had single photographer exhibits in venues such as Visa Pour l'Image in Perpignan, France, The G2 Gallery in Los Angeles and The National Geographic Museum. He is a Founding Fellow of iLCP.
MICHELLE WESTORLAND is a freelance photographer who is recognized for her talents in capturing beautiful images of the ocean environment and her cultural photography has gained international acclaim. Michele understands the need to tell a visual story, whether it covers the wonders of the natural world or exotic holiday locations. She is a Fellow National of the prestigious Explorers Club, a member of the Society of Woman Geographers, Wings WorldQuest, North American Nature Photography Association. Her imagery has appeared in national and international dive publications, including Ocean Geographic, Sport Diver, Scuba Diving, Australasia Scuba Diving, and Unterwasser. Other articles and images have appeared in National Geographic Adventure & Traveler, Nature's Best, Smithsonian and Outside magazines. Michele has won several awards for her imagery. She is a Founding Fellow of iLCP. OCTAVIO ABURTO, a marine biologist, has been photographing marine ecosystems in Mexican coastal waters since 1994. In 1998, he became the director of the Reef Fauna Project and has been the principal Mexican researcher for several scientific and fishery policy grants. Currently, he leads a group that investigates the importance of mangroves for regional fisheries and a program that creates photo identification of large marine predators in Mexican Marine Protected Areas. His photographs have been published in National Geographic Magazine Latin America, numerous scientific journals, and the Washington Post, and by organizations concerned with marine habitats such as Natural Resources Defense Council and Greenpeace. He was named an iLCP Associate Fellow in 2009.
November 09 2012 01:00 AM
-
November 18 2012 01:00 AM

1500 New Hampshire Ave, NW
Washington, Northwest
202.483.6000
LOCATION MAP
Opening Reception for Oceans In Focus Exhibit
By Partner Events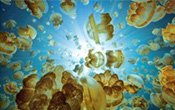 "The Oceans In Focus" exhibit, presented in the lobby and bar area of the Dupont Circle Hotel includes 18 framed marine themed prints by noted wildlife photographers David Doubilet, Brian Skerry, Michelle Westmorland and Octavio Aburto. Come see these beautiful prints and mingle with like minded photography fans. The prints will be available for sale during the event and throughout FotoWeek (Nov 9 - 18).
This event is co-hosted by iLCP and The Dupont Circle Hotel in conjunction with FotoWeek DC.
Free entry, cash bar and food. Registration not required, but much appreciated!
November 13 2012 06:30 PM
-
November 13 2012 08:30 PM
Admission : http://ilcpoceansinfocus.eventbrite.com/

1500 New Hampshire Avenue NW
Washington D.C. 20036, Northwest
(202)-483-6000
David Doubilet, Brian Skerry, Michelle Westmorland, Octavio Aburto
LOCATION MAP