Critical Exposure

Critical Exposure teaches low-income youth how to use photography and their own voices to advocate for positive changes in their schools and communities. Since 2004, Critical Exposure has worked with over 1,200 youth in D.C. and around the country who have secured millions of dollars for school facilities, better treatment by school security officers, more nutritious school meals, and connections to more offerings outside of school, such as jobs and mentors. We help youth to be seen and heard.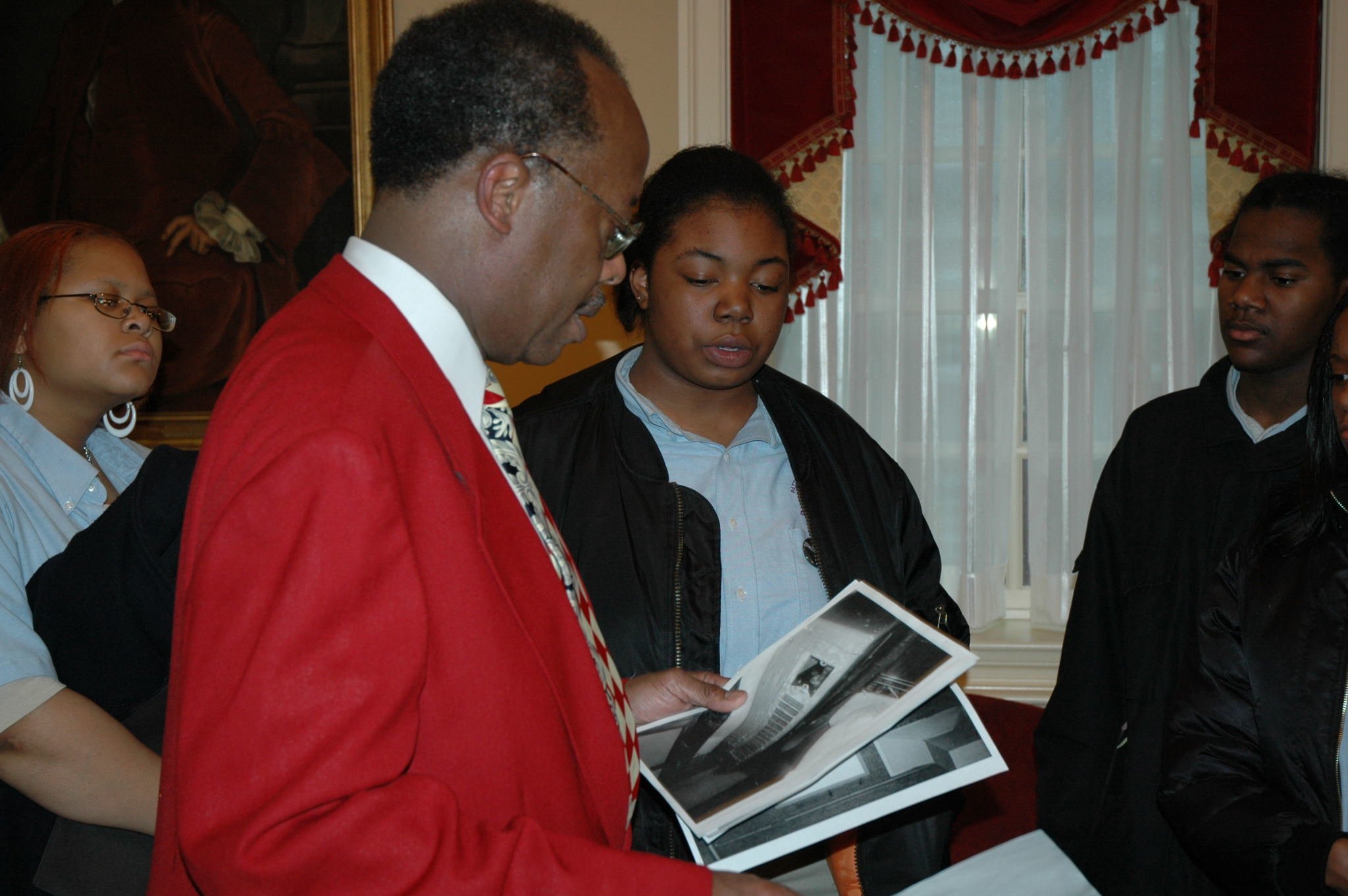 Contact: Critical Exposure 202-745-3745 x20
1816 12th Street NW , Washington, DC 20009
http://www.criticalexposure.org/
Events
Camera: Weapon of Choice
Special Events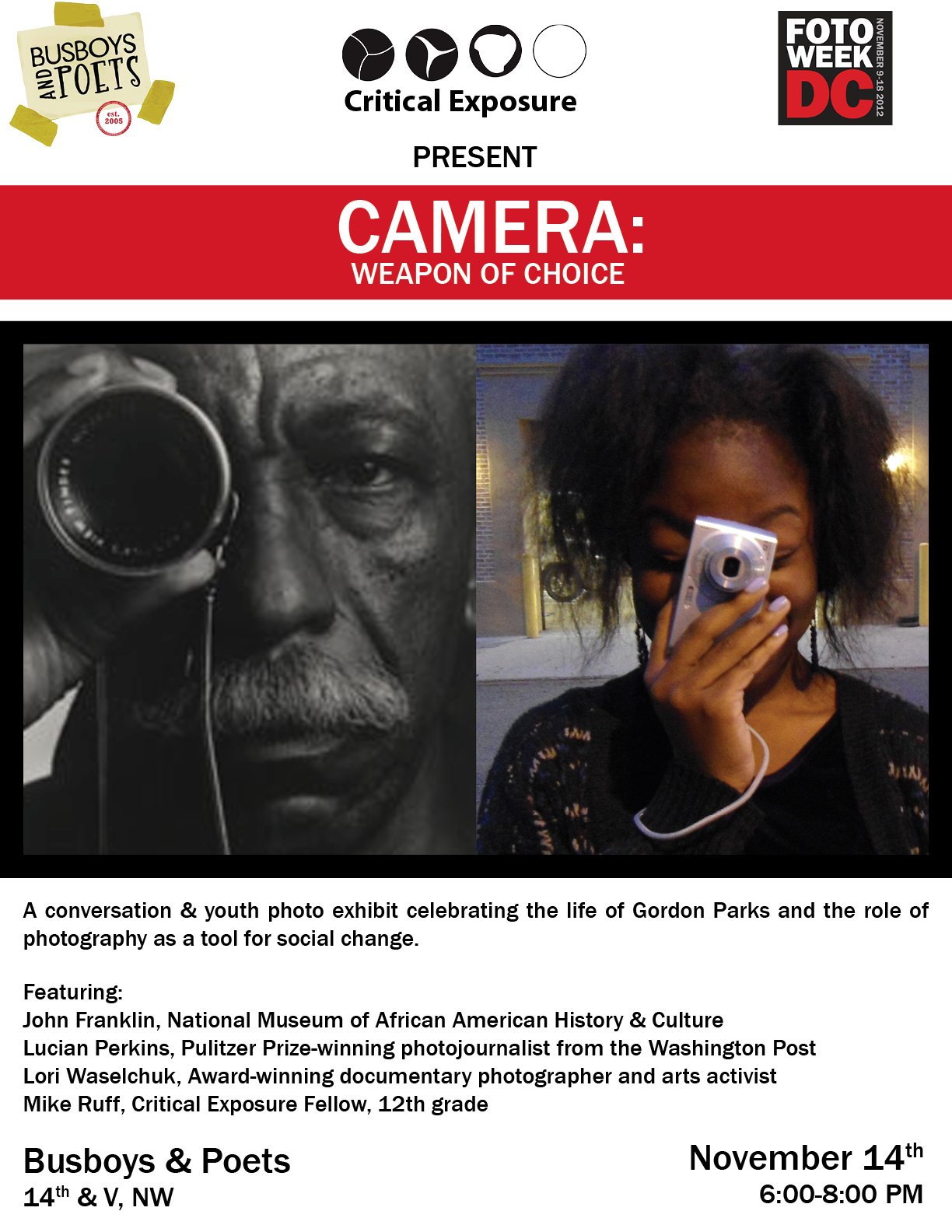 Critical Exposure is very excited to present a celebration of the 100th birthday of Gordon Parks, a social change photographer whose images helped shape the civil rights movement.
On Wednesday, November 14th from 6-8pm, we will be hosting a panel discussion at Busboys & Poets (14th and V). This panel discussion will explore the past, present, and future of social justice photography, and will feature the photography and perspective of our students.
This event is co-sponsored by Busboys & Poets and FotoWeek DC.
Panelists include John Franklin (National Museum of African American History & Culture), Lucian Perkins (Pulitzer Prize-winning photojournalist from the Washington Post), Lori Waselchuk (Award-winning documentary photographer and arts activist), and Mike Ruff, a 12th grade Critical Exposure Fellow.
November 14 2012 06:00 PM
-
November 14 2012 08:00 PM
Admission : http://www.criticalexposure.org/events/camera-weapon-choice

Busboys & Poets , 2021 14th St, NW
Washington, DC 20009, Northwest
Lucian Perkins, Lori Waselchuk
www.criticalexposure.org
LOCATION MAP