Center for Digital Imaging Arts at Boston University, DC

Boston University's Center for Digital Imaging Arts (BU CDIA) is a cutting-edge campus that provides students with an environment dedicated to training those with a passion to be working professionals in the digital arts. Located in Georgetown, the DC campus includes 18,000 square feet of advanced studios and classrooms. CDIA, offers Certificates in Digital Filmmaking, Photography, 3D Animation, Graphic & Web Design, Audio Production and Web Development. Full and part-time classes are available.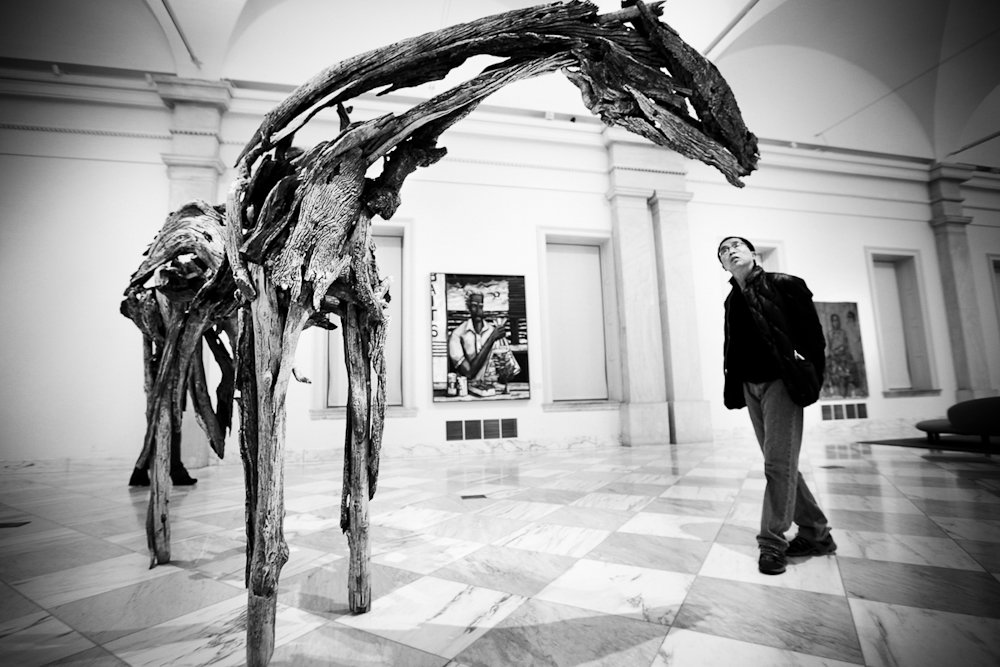 Contact: Paul Simkin, Director 202-625-1110
1055 Thomas Jefferson Street, NW , Washington 20007
http://www.cdiabu.com/washington-campus/
Events
Veteran's Day Walkabout
By Partner Events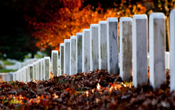 To honor our nation's military heroes we are dedicating a photo "walkabout" for photographers of any age and experience. It is the perfect opportunity for families to spend some time together, visually honor our nation's heroes and create some pretty cool pictures at the same time. Join Paul Simkin, Director of Photography at CDIA's Studios at 10:00am on Sunday, November 11th . We will spend some time here at the school talking about the shoot and then we will go on a photographic safari. The places we intend to visit include: the Iwo Jima Memorial, Arlington Cemetery, The Airforce Memorial, and the Vietnam and Korean War Memorials. All you need to do, is bring a digital camera, a memory card reader, and a bag lunch. The areas we are photographing are pretty accessible by metro, car, and by foot for the hardy. Dress toasty warm for what is likely to be a very cool and breezy day.
At the end of the day we will return to CDIA and review the images in Lightroom. The best shots of the day will be framed and hung in our gallery (after which you get the framed prints).
November 11 2012 10:00 AM
-
November 11 2012 05:30 PM

1055 Thomas Jefferson Street
Washington 20007, Northwest
202-625-1110
LOCATION MAP
Gallery Opening: The Antarctica Project
By Partner Events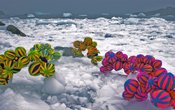 The exhibit "The Antarctica Project" explores this little-known continent, seen and interpreted through the photography of two artists. Photographer and installation artist Andrea Juan lives and works in Buenos Aires, Argentina, but for the last decade, has created all of her art in Antarctica. Gaston Lacombe is a Canadian photographer and filmmaker, based in Washington DC and a graduate of CDIA BU DC, who had the opportunity to travel to Antarctica together with Juan in January and February of 2012. In their photography, both artists explore life and color in an Antarctica often assumed barren and white. While Lacombe documents the life and color that presently exists on the continent, Juan, in her installations, created landscapes of the future, theoretical projections of what Antarctica might look like as climate change bring new lifeforms and vegetation to its shores.
November 11 2012 06:00 PM
-
November 11 2012 09:00 PM

1055 Thomas Jefferson Street
Washington 20007, Northwest
202-625-1110
LOCATION MAP
Creative Process Workshop with Cary Wolinsky
Seminars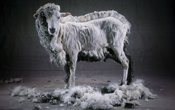 About: Inspired by a highly anticipated event hosted by National Geographic Magazine each year for its team of nomadic contributors, CDIA Consulting Director and veteran Geographic photographer Cary Wolinsky invites you to join him for Creative Process Workshop. CPW is your chance to get together with Cary and tell a few stories, share a few pictures and learn how to develop a vocabulary for talking and thinking about pictures at a professional level. Participants are asked to bring no more than 2 jpg imagessized for projection (1500 px, sRGB, 72ppi).
In a career that spanned three decades as a contract photographer with National Geographic magazine, Cary Wolinsky specialized in historical and cultural assignments requiring in-depth research and well-managed global coverage. Cary began his career as a news and magazine photographer for The Boston Globe and produced magazine assignments for Natural History, Smithsonian, Newsweek, and International Wildlife.
Cary's photographs have been licensed for advertising and editorial use in hundreds of publications throughout the world, and have been exhibited and acquired by museums and private collections in the United States, Europe, Australia and Asia. One of the visionary founders of CDIA, Cary recently teamed up with former Geographic colleague and CDIA instructor Bob Caputo to form PixBoomBa.com, a witty and irreverent photography learning site.
November 12 2012 06:30 PM
-
November 12 2012 08:30 PM

1055 Thomas Jefferson Street,
Washington 20007, Northwest
202-625-1110
LOCATION MAP
Witness Art
By Partner Events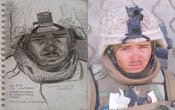 Since 9/11 less than 1% of Americans have actively served in the military, and on the front lines of Iraq and Afghanistan. For most Americans these wars have unfolded before them on television, in print, and mostly online. Many can tell you about them, but few can inform you about the reality of war and the warriors who fight them.
Boston University's Center for Digital Media Arts is presenting a panel discussion featuring [arts] professionals who will share their unique experiences in Iraq and Afghanistan, and how they tell the story of the warrior through their individual mediums: news correspondence, writing, art, photography, film, and music. Speakers will include: Mike Fay, former combat artist for the Marine Corps; Mike Phillips, a staff reported for the Wall Street Journal who has done four tours in Iraq; Phil Nesmith, a renowned wet plate Photographer who documented the Iraq war in early 2000s with the Army's 1st Armored Division; and others.
November 12 2012 06:30 PM
-
November 12 2012 09:00 PM

1055 Thomas Jefferson Street
Washington 20007, Northwest
202-625-1110
LOCATION MAP